Machining
UniMek AS is a leading provider of machining and fabrication services in Rogaland. We are located at Håland Industrial Area, south of Bryne. 

We use CNC machines in production. The machine park is new and modern, consisting of five machining centers, four multi-operation machines, and two lathes. The machines are operated by skilled and quality-conscious machinists, with experience in machining, reading of drawings, and measurement.

UniMek AS is also equipped with modern computer programs for producing NC programs. Through the production of molds and models for casting, we gained extensive experience with programming and running 3D applications.
 
UniMek AS also has a CNC-controlled measuring machine for measuring geometric tolerances of specific details with high demands for form and locational tolerances.
 
PROTOTYPES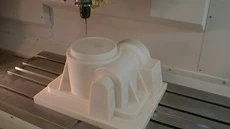 UniMek AS produces prototypes in all materials. We adapt quickly to new requirements, and produce the prototype together with our customers. We simulate the initial part production in our programming tool, which allows us to detect things that should been changed or ways to lower production costs, before starting production.

Read more »
3D milling / Prototyping
SOLIDWORKS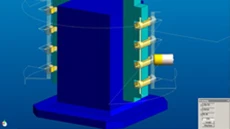 UniMek AS uses the software SolidWorks for drawing. If your company needs help with drawing and/or developing parts, we can help. We have partners can assist with almost every aspect of product development.

Read more »
CAD / CAM